The fall season is here! If you're planning to have a fall event, you're probably looking for some ideas for the menu – food items that will truly wow your guests. Everyone always talks about the food and what was served, so it's important to have a great fall menu to set your event apart from all the others. And we've got some menu ideas for you.
Appetizer
: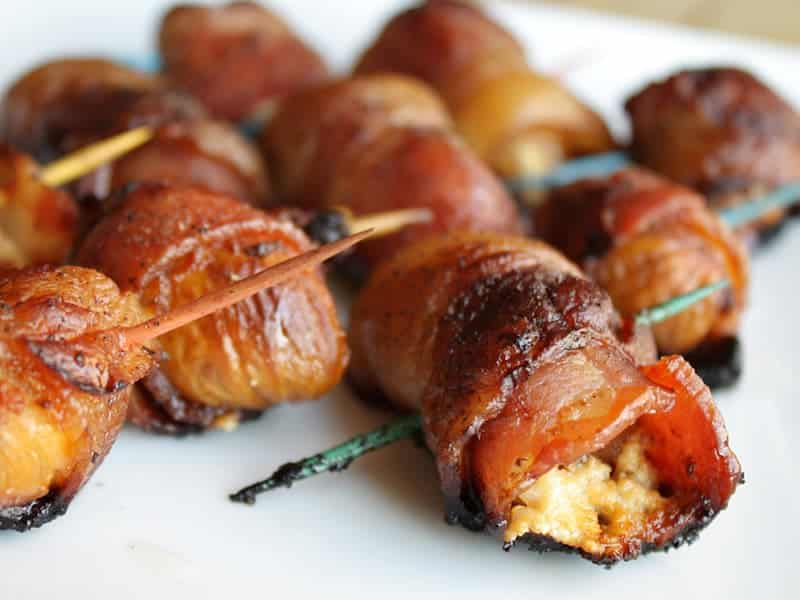 Rob Borthwick – www.uwsn.org
Prosciutto Wrapped Figs.
These delicious morsels are made from figs that are filled with goat cheese, then wrapped in prosciutto. To top it off, they're drizzled with a seasonal spiced honey. The rich flavor of fig paired with the unique texture of goat cheese make this a perfect sweet and savory selection.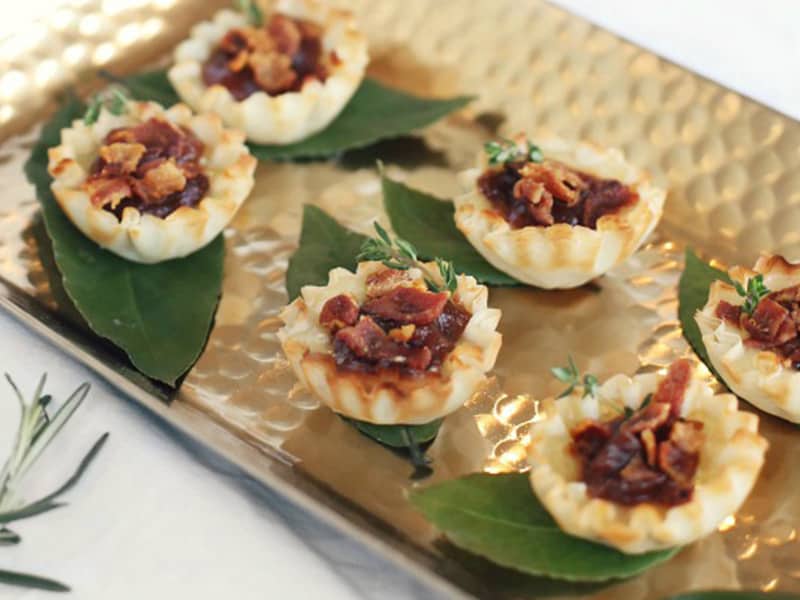 Brie Apple Butter Fillo Cups.
These baked brie pastries are served in delicate Fillo cups and topped with sweet apple butter and garnished with a pumpkin seed. The brie has a mild flavor that's still cozy and warm, and the apple butter paired with the  pumpkin seed add a perfect fall flair.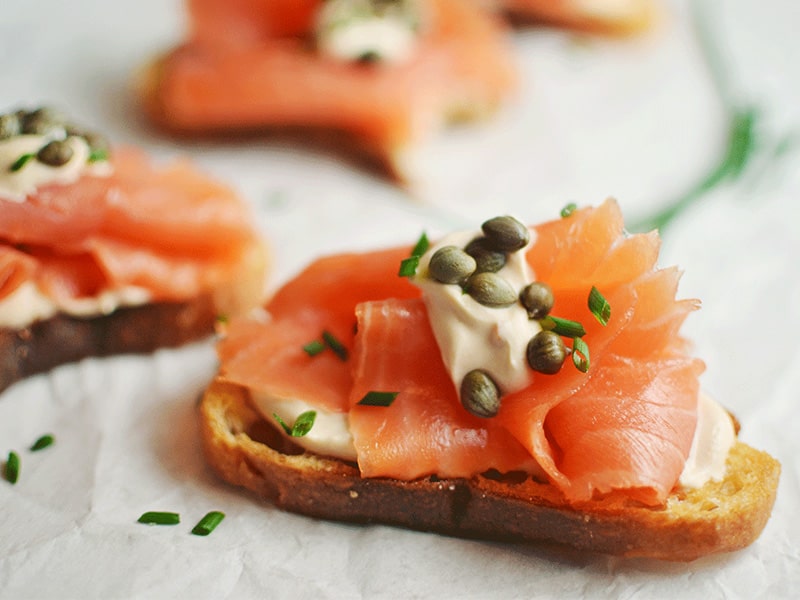 Salmon Crostini.
Delectable salmon lox served with cream cheese on a toasted rye crostini. Again, we're going with a mild and soft cheese to complement our flavors.. Unlike summer, where appetizers are refreshing and cool, fall appetizers should be a little richer.
Dinner
: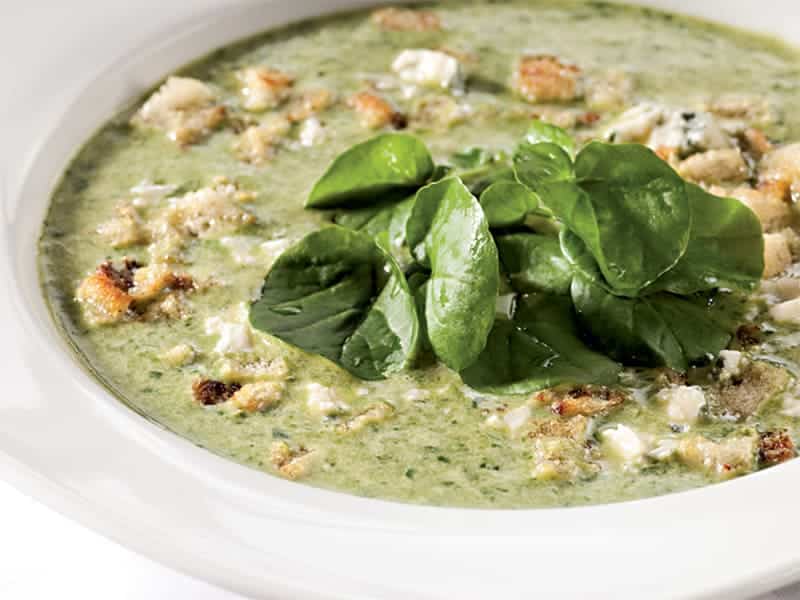 Katie Webster – eatingwell.com
Watercress Soup.
This rich, hearty soup is made with leeks and potatoes topped with crème fraiche. The creaminess of this dish will satisfy the craving for something cozy and filling, which is why it makes our fall dinner menu. This soup will warm you right up as the weather starts to cool.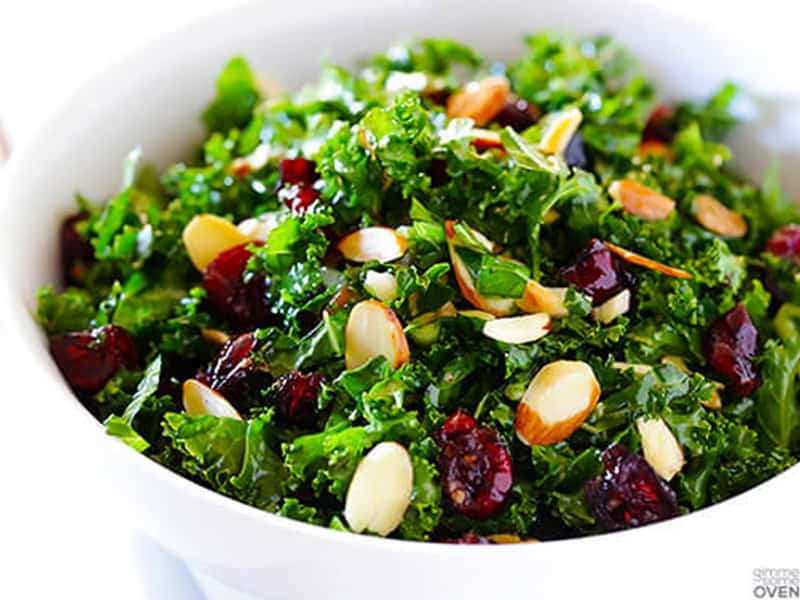 Wild Greens with Cranberry Vinaigrette.
This salad is made with wild greens and topped with cranberry vinaigrette, crumbled blue cheese, dried cranberries, and sugared pecans. This salad incorporates the quintessential fall colors and flavors of cranberry and pecan. Remember, a good fall salad needs to have rich flavors which the blue cheese adds. Try to avoid vegetables and fruits that are out of season in the fall when you're craving something richer.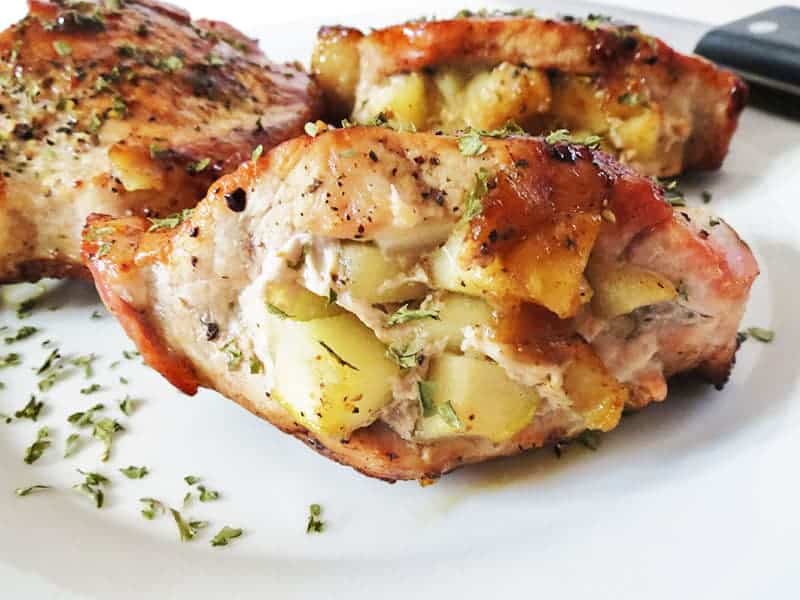 Apple Stuffed Pork Loin.
Since we're in fall, our meat dish is going to be a little heavier and incorporate some very "warm" flavors. We suggest oven-roasted pork loin  with a lovely apple stuffing. The crisp sweetness of the apple and the oven-roasted richness make this one of the best fall entrees for dinner. Who can resist a hearty stuffing?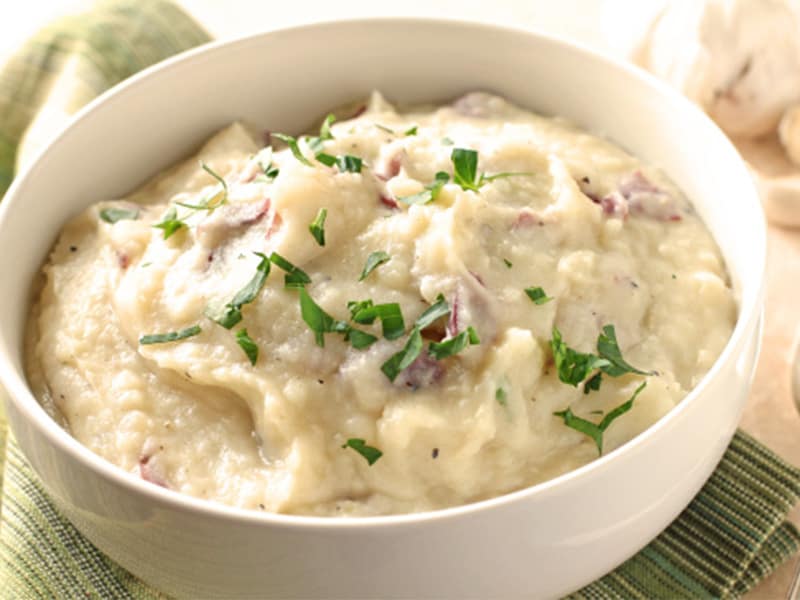 Garlic Mashed Potatoes
You can't have a fall meal without these fluffy mashed potatoes creamed with savory roasted garlic. Potatoes are pure comfort food, and the garlic brings out a warm flavor that really hits the spot.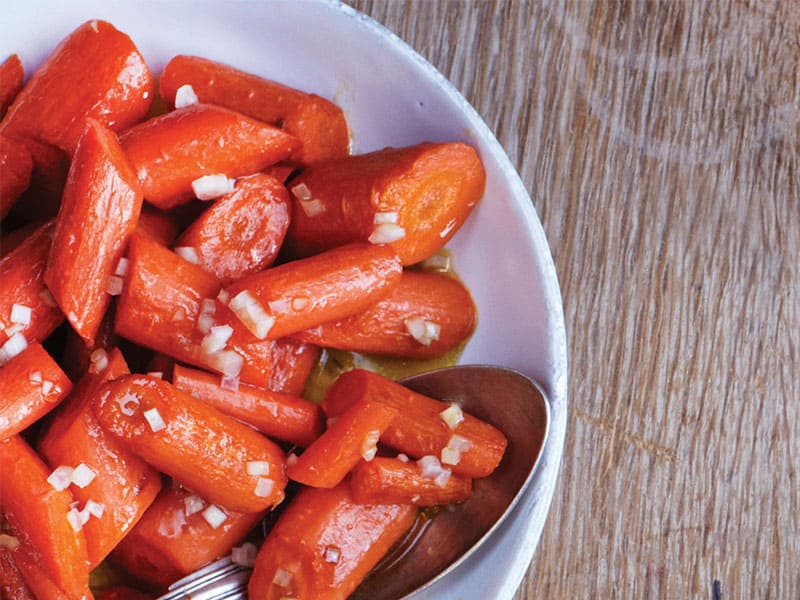 Glazed Carrots
In summer, you might crave steamed carrots tossed in a light vinaigrette, but fall cries for a warmer touch. Try glazing your carrots with sweet ginger sauce. The ginger adds a spiced tang to the carrots that will satisfy your fall vegetable cravings.
Drinks
:
Of course, you're going to need some fall beverages to pair with your amazing fall dinner!
For an alcoholic beverage – Maple Bourbon Apple Cider.
Apple cider and bourbon infused with maple syrup and lemon juice.
Tip:  Keep warm in a slow cooker for the perfect cozy fall cocktail.
For a non-alcoholic beverage – Cranberry-Apple juice.
Equal parts cranberry and apple juice served over ice.  
Tip:  Garnish with cranberries for a fresh, flavorful drink.
So, there you have it – a fall menu that will truly set your event apart! Rather than serving up a standard menu of foods that everyone's had a million times before, don't be afraid to have your event stand out. Embrace the season with your menu. Your guests will thank you.
Special thanks to Cucina Milano Catering and Chef Lori Ruzek, In-House Caterer for The Venue at Friendship Springs, for the helping hand with the menu!