The Venue at Friendship Springs is a multi-purpose event center, complete with an auditorium, banquet rooms, conference rooms, and even a commercial kitchen. It is designed with the ultimate in flexibility — whether you are in need of conference space for small groups or corporate event space for 600 or more.
Booking your next event or scheduling a tour of The Venue at Friendship Springs is as easy as 1... 2... 3... Literally. Tap Step 1 below to get started!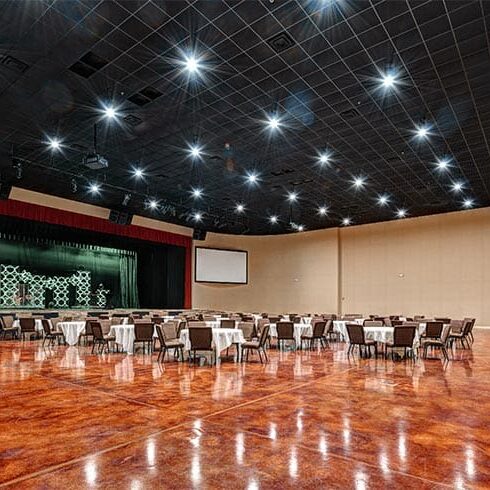 What kind of event are you planning around Flowery Branch? The Venue at Friendship Springs is flexible enough to host weddings, corporate events, fine art showcases, concerts, and beyond!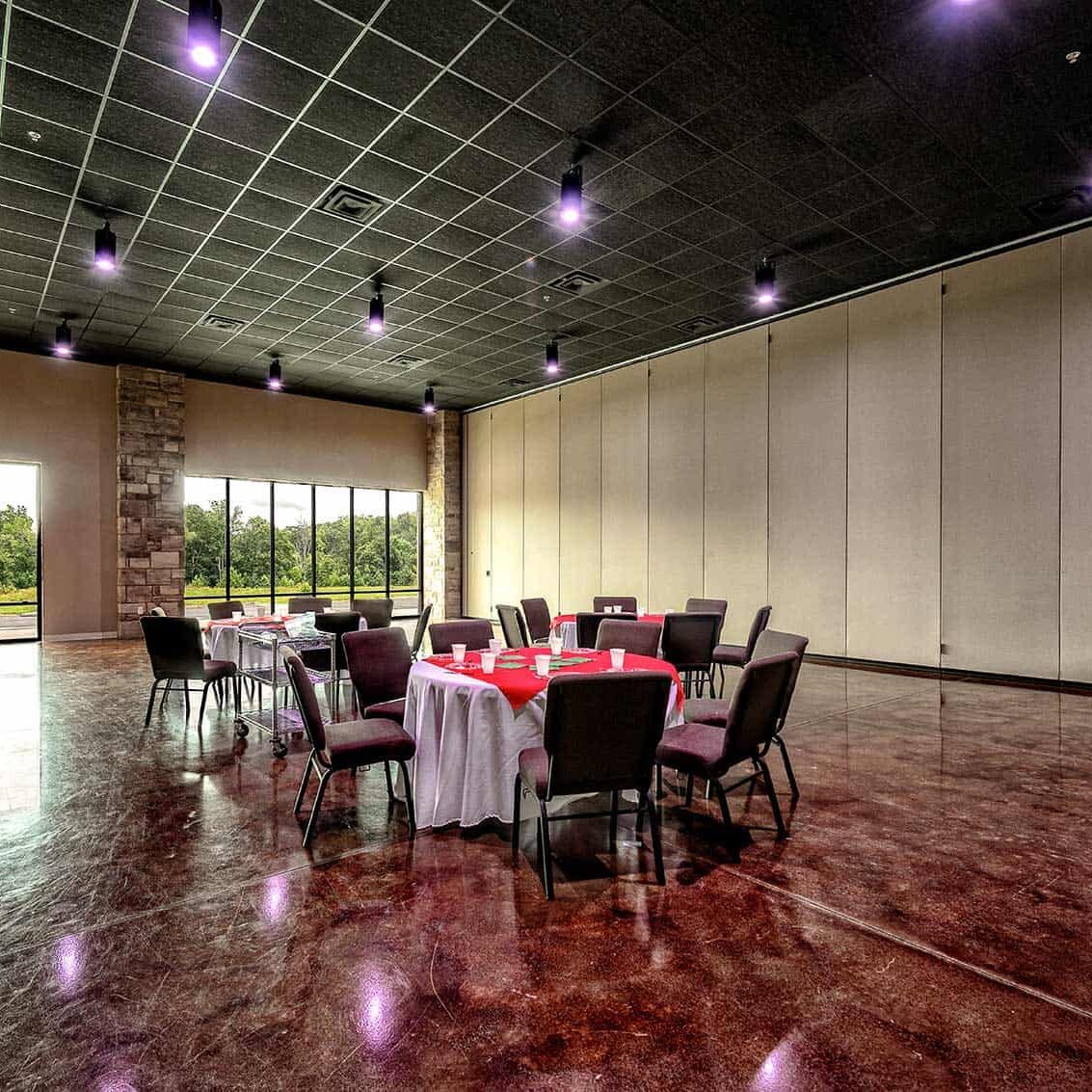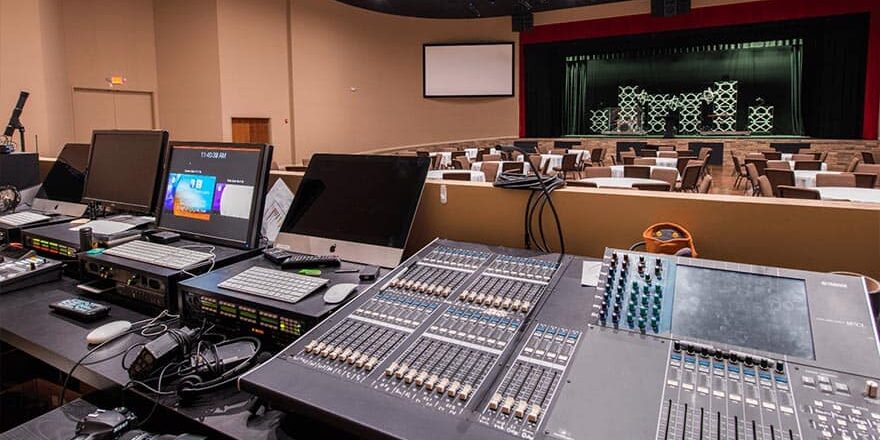 State of the art equipment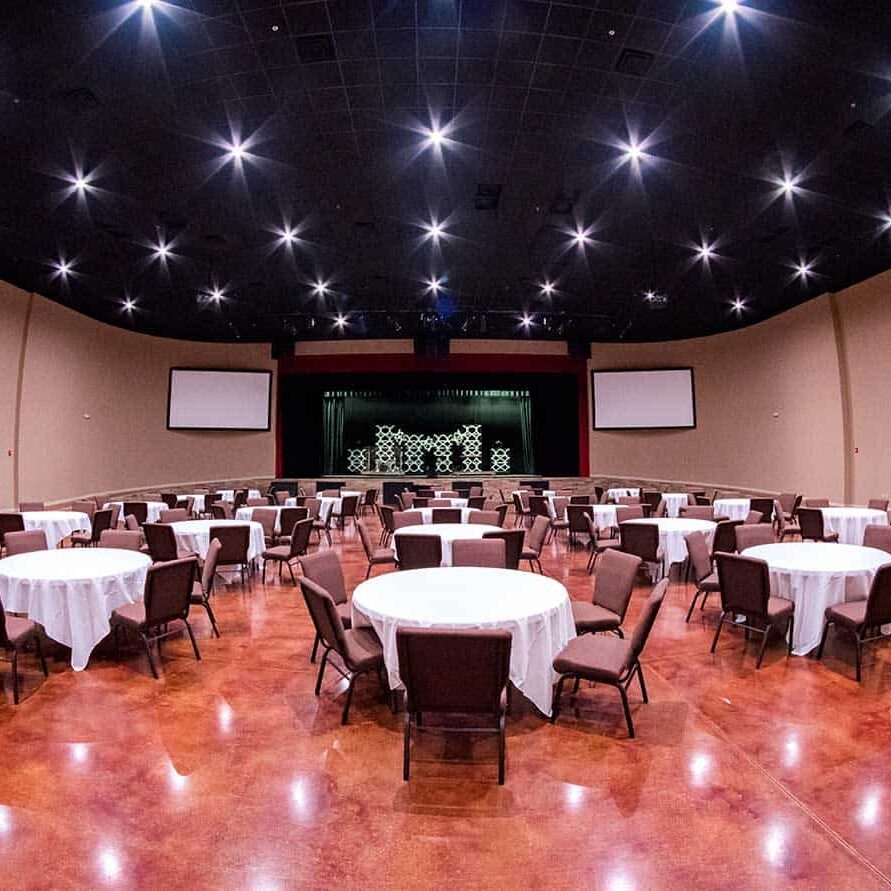 Are you ready to book your next event with us?
The Venue at Friendship Springs
Hello,
Thank you for your interest in The Venue at Friendship Springs.  We opened this state of the art event center in the Fall of 2016. It is privately owned by our family, the Wayne family, from right here in Flowery Branch, Ga.  Realizing the need for such a space in our community, we began a two-year design phase.  In planning, we visited multiple event venues and asked two questions:
What do you like most about your facility?
What do you like least about your facility?
We applied the findings to the final plans to ensure our design was spot-on. The concept of the building would allow all the function to fall directly back on the end user.  In other words, it is designed to be set up and used in almost any capacity the client can imagine.  From corporate meetings and seminars, weddings and celebrations, even performances live on the stage, The Venue at Friendship Springs is a clean canvas for any client.
We knew from the start we wanted to be different. In research, we discovered that most venues only allow you to utilize vendors from their preferred list. At The Venue at Friendship Springs, our focus is providing functional space to suit your event, not to sell you a DJ, band, photographer, wedding planner, florist, or even a caterer, etc. Therefore, if your vendor is properly insured and licensed, they are welcome into our space. Of course, if you would like some recommendations on great vendors, we have some trusted connections that we can introduce you to.  Not inserting those limitations allows you, our client, to have control and choices regarding your budget. We know how important that is to you.
We are proud of our final product. The research and planning resulted in a forty thousand square foot building which has a space for any need. The Wayne Auditorium boasts a professional performance stage with state-of-the-art audio, visual and lighting. The open floor space allows the room to be sat theatre style for performances, or with tables and chairs for receptions and galas. Furthermore, we have three banquet rooms (in assorted sizes) that can be used in combination with the Wayne Auditorium, or separately.  We even have a conference room for more intimate meetings.
To create even more flexibility of the space, we included a backstage green room, six dressing rooms (complete with mirrors and vanity lights), private backstage restrooms, a loading dock, and more production and storage space than any band, performance theatre, or dance company could ever need.
It is our desire to be hands on with each event. Our family is dedicated to contributing to our growing and vibrant community by not only offering venue space for rent, but also through hosting events that are open to the public. We are creating an environment where friends and neighbors no longer must leave the area for entertainment. Furthermore, we will be a destination from neighboring cities/counties which will bring more revenue to surrounding restaurants and other businesses.
We will have performances by local dance companies, we will host concerts, and of course continue our New Years Eve Party, and much more. We purposefully created a space where all can come together, locally, to support arts and entertainment. Visit our website from time to time to keep up to date on events with ticket sales open to the public.
We thank you in advance for the opportunity to serve you and our beautiful hometown community well.
Sincerely,