If you're planning an event and you're booking a venue, you're probably wondering how much it will cost to book a venue in Atlanta. Maybe you're planning a wedding, a big business meeting, a concert, or a birthday party and you need the perfect Atlanta venue. Don't be surprised if a venue can't produce a generic rate sheet (beware if they do, they may specialize in cookie cutter, one-size-fits-all events). The pricing for an event venue depends on many different factors so that no two events are alike (unless you want them to be). We're going to break down a few things that might affect pricing for a venue.
How much does a venue cost?
1. What kind of event is it?
Pricing for a venue depends on what event you're planning to host. For example, hosting a wedding is different than hosting a banquet or birthday party. Different amounts of work for the staff and different types of preparation are needed for different events. The event staff does have to transform the space to be perfect for your special day, after all!
2. The way the room needs to be set up.
The type of event you're hosting affects the way that the room needs to be set up. If there are a lot of tables and chairs to be moved and set up, that could affect the pricing for a venue. Many venues are versatile and can accommodate a lot of different types of events because they can be set up in different ways, but having a flexible venue can mean that you're not looking at pre-set pricing for "event packages." You probably don't want a cookie-cutter venue that looks the same as any other, but that uniqueness can affect event pricing.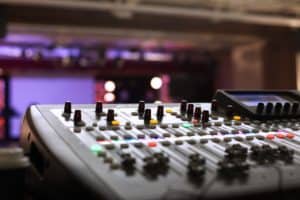 3. The equipment that you'll need.
If you need any special equipment, such as speakers, music, and so on, that can affect the pricing of a venue for an event. Your event might need some sort of special projectors, or production equipment, etc.. If you're having a concert or some sort of performance, for example, you might need lighting, a stage, microphones, speakers, and more. Whatever the case may be, any special arrangements for different equipment can play a part in determining the rate for the venue.
For example, if the venue has high-tech lighting that can be changed and adjusted? What if the venue has the capability of accommodating many different types of music – DJs, bands, plug, and play? You want a venue that's going to allow you to create a unique and memorable event, but all of these things could factor into the event pricing.
4. How many people are attending an event?
A big party with a lot of people is probably going to require more space and more supplies and resources than a smaller party. Venue pricing for an event can be determined partly by the size of the group you're expecting. The amount of people attending the event can affect the size of the space you need, which can affect the pricing for the event.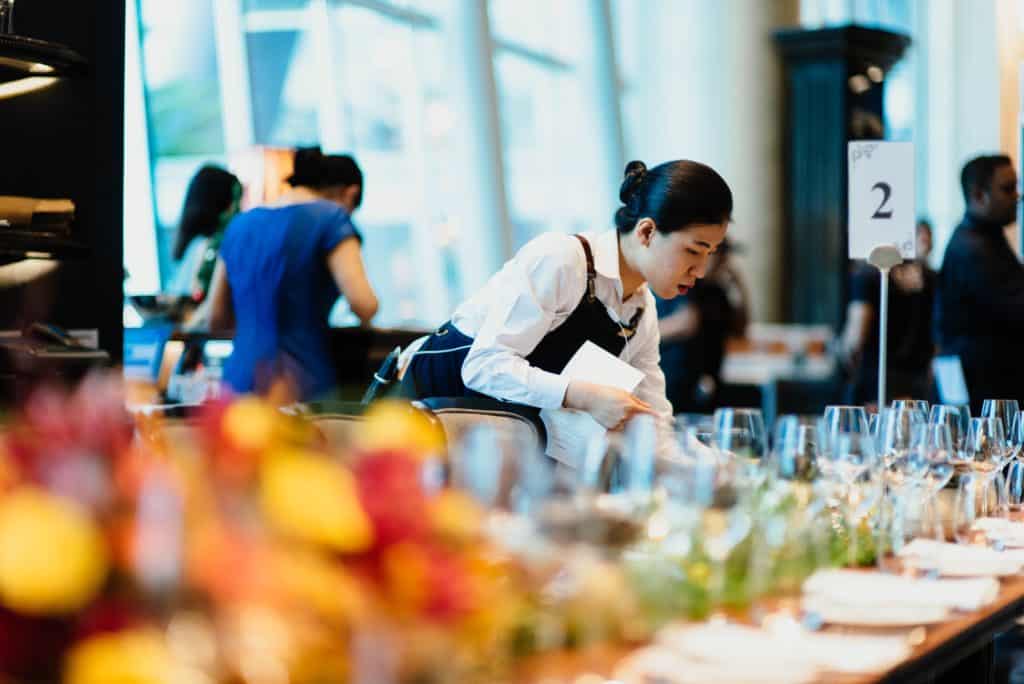 5. The staff required for the event.
It's very important to have the right staff on-hand for your event as far as preparing the space, operating any equipment you need, and cleaning up the event afterwards. If you're having a bigger event, there will probably have to be more staff involved with getting the space ready, ensuring everything runs smoothly and cleaning up. And if you need special equipment, such as speakers, mics, and lighting, you might need to have event staff operating it. That's why the staff needed for your event can influence pricing for an event venue. They're working hard to help you transform the venue so your event will be unique and perfect.
6. The length of your event.
If your event is a longer one, the staff will have to be on-hand for more time. Plus, you're renting the space for more time, and that means you could be paying more. The amount of time you'll be spending in the event space can affect the pricing for an event venue.
7. The location.
The location of the venue itself could also affect the pricing for the event venue. If it's in a high-demand location, you could end up paying more to rent the space. (You can't avoid the economics at play on that one.) So, keep that in mind if you're trying to book a venue in a high-demand area.
—
When you're looking to book an event venue, you're probably very conscious of how much an event venue costs. The pricing for an event venue can vary based on the above details, so be prepared for the coordinator at the venue to ask a lot of questions! They need to know what exactly is going to be involved with your event. Creating a unique event means choosing a versatile venue that can transform into a space that's memorable and special.
Contact our team today to learn more about how The Venue at Friendship Springs can set the stage for your next event.