The perfect event venue for any occasion
The Venue at Friendship Springs is a multi-purpose event center, complete with an auditorium, banquet rooms, conference rooms, and even a full working caterer's kitchen. It is designed with the ultimate in flexibility — whether you are in need of a conference space for small groups or a corporate event space for 800 or more.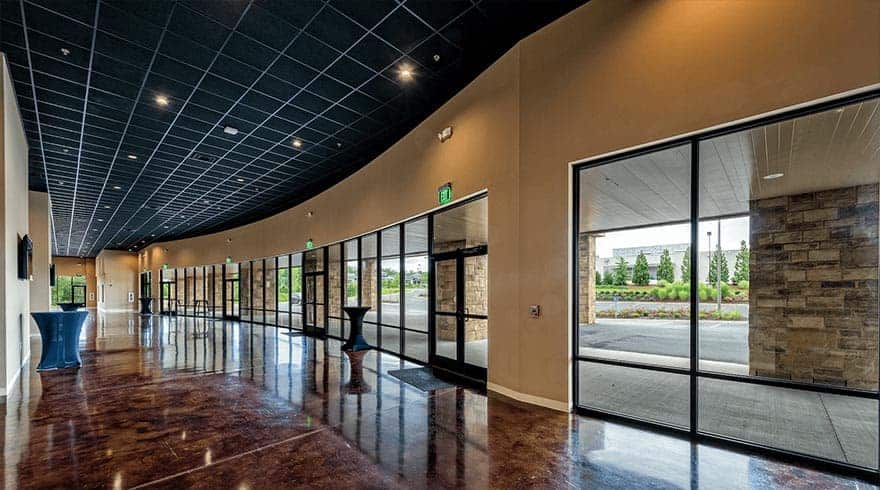 With our neutral color palate, floor to ceiling windows, stained concrete floors and LED Color changing house lighting, we can transform any of our spaces into the perfect setting for your next event.
The concept of our building is to allow the client to create their own design, whether it be a gala, ceremony, seminar or anything else they can dream up.  Our job is to work in conjunction with our clients to make those dreams a realty.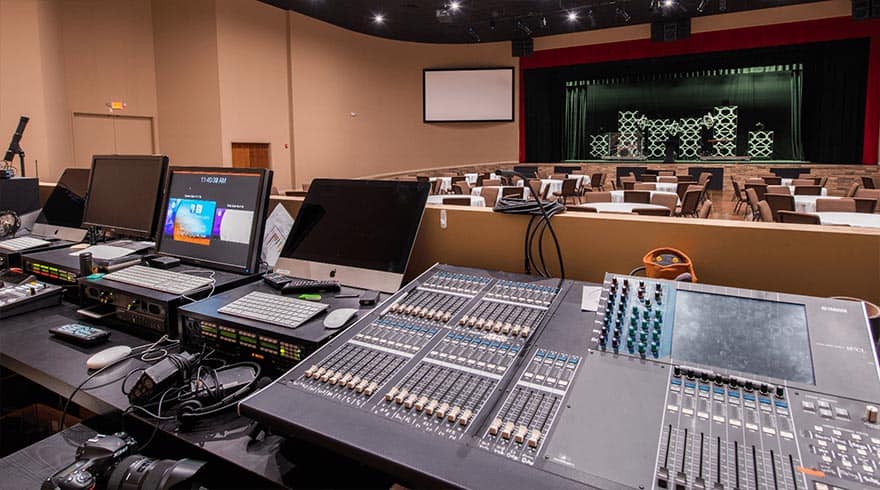 The importance of high-end technology in today's marketplace can't be stressed enough.  Fortunately for our clients, The Venue offers the latest in all aspects of audio, video and lighting.
THE VENUE AT FRIENDSHIP SPRINGS